The United Colors of Benetton have come up with their 'Colours of Domestic Violence' ad campaign, ostensibly to raise awareness of DV. Now, they've had some controversial campaigns in the past - for example, anti-racism: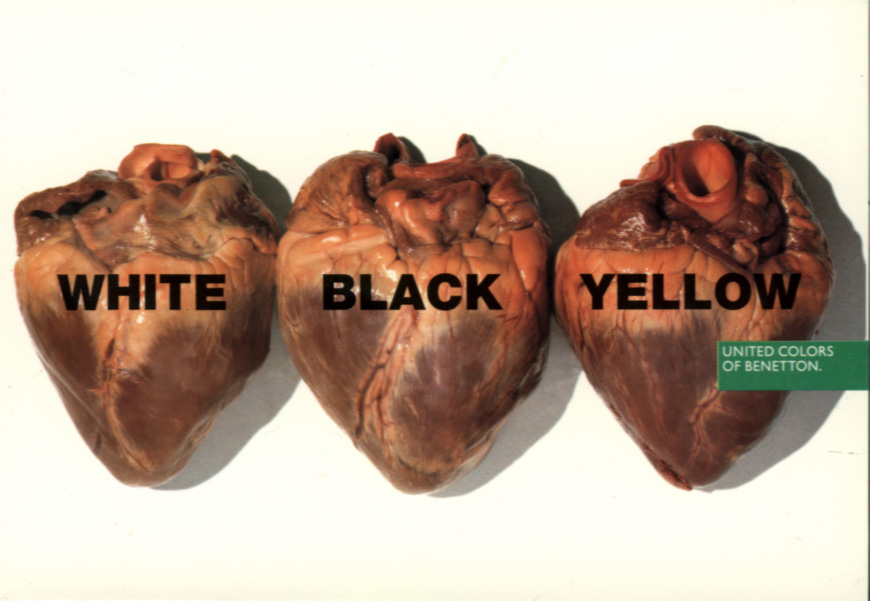 or featuring death-row inmates:
Apart from the company logo, the focus of these posters is on the issue they're raising awareness for. But let's look at their new one, shall we?
(via
Adpunch
)
Oh, look at those bruises. At least she colour-co-ordinated her wrap! Oh, isn't she stylish!
Yep. Benetton is hawking their products, and domestic violence sells. They could have focussed on the faces, where the signs of battery are clear, and have provided a straight-to-the-point message. Instead, in all three adverts, the clothing choice of the 'victims' is very obvious. This is just exploitative.
Of course, the first discussion I saw of this didn't see it that way. Nope, the focus was 'what about the men'. Men get beaten by their wives too! UCoB is anti-men! Those women are trying to make as all appear evil!
I'm tired of this.